About Us
Providing Peace of Mind Since 1964
Since 1964
Full Service Security and Fire Protection Company
Crane Alarm Service began as a security system company in Nampa, Idaho in 1979. At that time it was known as Masterguard Alert Systems. Ron Crane was the owner and only employee. It was an uphill struggle at first but with hard work and dedication, over the next eight years Ron was able to build the company from the ground up.
In 1987, Masterguard was approached by their main competitor in town, Chastain Alarm Service. The local alarm company had been in business since 1964 and Ross Chastain was ready to retire. Ross wanted to ensure that his accounts would be well taken care of, and that his client's best interests would always be a top priority. He only knew of one company that could meet his requirements, so he asked Masterguard to buy him out. The new merger came with a new company name and Masterguard Alert Systems became Chastain-Crane Alarm Service. By 1992, the business had successfully expanded to a point where it warranted being incorporated. The Chastain portion of the name was omitted and Crane Alarm Service became the stand-alone company name.
In the early 2000's Crane Alarm started installing fire alarm systems. A local fire marshal noticed the quality of work that Crane Alarm Service was delivering to local businesses and encouraged Brent to start a fire alarm division. By 2004 Crane Alarm Service was inspecting four school districts, and a few businesses. Today it has expanded to providing fire alarm services to over twelve school districts, two colleges, and hundreds of business all over the State of Idaho and Oregon.
In 2007, Crane Alarm Service was offered the opportunity to purchase Certified Security, a Meridian alarm company whose owner, Bill Seiminski, was also ready to retire. Like Mr. Chastain, Mr. Seiminski wished to sell his accounts to a well-respected company who would value and take care of his clients in a manner they had come to rely on. The merger was a great fit for both companies. Crane Alarm Service was honored to be selected as the alarm company to install the security system in the home of Ryan and Karia Stockdale. The Stockdale's are a local family who were chosen to be the recipients of a much needed home rebuild for the TV show Extreme Home Makeover. In 2008 Crane Alarm Service was selected to provide security for the 2009 Winter Special Olympics.
In 2008, Crane Alarm Service was approached by Dave Bauerle of Bauerle Electronics, a Nampa fire alarm company. Mr. Bauerle wished to retire, and was seeking an honest and respectable company with a proven track record of service, sustainability, and integrity to take over his accounts. The merger took place in October 2008.
In 2012 Crane Alarm Service was approached by Steve Eichenberger of Mountain States Security, a Boise security company. Steve was a former employee of Crane Alarm Service in the early days and was nearing the end of his life, but he wanted to ensure his accounts would be well taken care of, so he asked that Crane Alarm buy him out. The most important thing to Steve was that his accounts would receive top quality service. Service is so important to Crane Alarm that we made it a part of our name.
In 2019 Crane Alarm Service was approached by Fire Safety of Idaho, a 23-year-old Fire Extinguisher and Hood Suppression Company, with a request to be bought out. Their Owner, Joe Bongiovi, wanted to know that his customers would receive the same level or greater Customer Service than he had been providing to them for the past two decades- a guarantee that only Crane Alarm could make. This was a special acquisition for both Companies. Crane Alarm has been asked to provide this service to their customers for many years now and to be able to provide that Service in house, only continues to solidify Crane Alarm's desire to provide the best in Customer Service.
In 2020, American Fire Protection, LLC approached Crane Alarm Service for the third and final time and asked that they buy out this longstanding relationship. American Fire Protection was started in January 2006 by James C. Danes right here in Nampa, ID. Crane Alarm Service developed a great working relationship with American Fire Protection over the years and they spoke often of the two companies coming together. On April 1, 2020 the merger became official and American Fire Protection is now a Crane Alarm Company.
Today, Crane Alarm Service has over 25 employees and is the largest privately owned and operated Security, Fire Alarm and Fire Suppression Company in the state of Idaho. Crane Alarm Services all of Idaho, Oregon, Washington, Arizona, Utah and Nevada. We provide Security, Fire, Access Control, Surveillance and Suppression Systems for 13 School Districts, two universities, one college, and hundreds of businesses and residential clients. Although Ron and Cheryl Crane still own the business and are actively involved in the operation of the company, their two sons, Brent and Jaron Crane, oversee the day-to-day.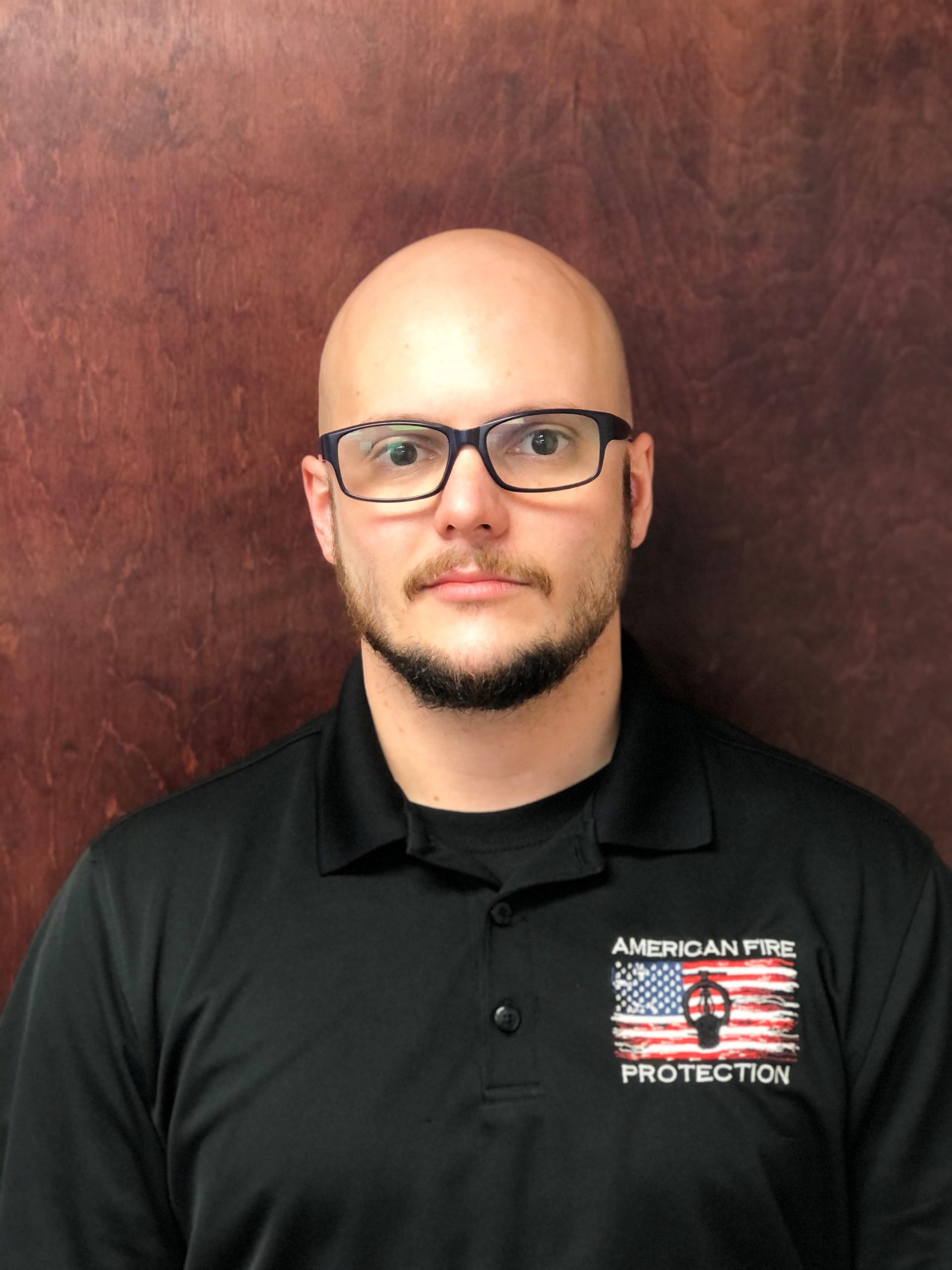 Benjamin O'Brien
Lead Fire Suppression Inspector
Benjamin specializes in performing periodic inspections on your fire suppression systems, backflow prevention devices, fire extinguishers, kitchen hoods, and fire pumps. 
Benjamin has a diverse professional background, including electronics maintenance in the U.S. Air Force, precision metals manufacturing, and welding titanium for the aerospace industry. He earned a Business degree, Magna Cum Laude, plus a Certificate in Sustainability from American Military University. 
Benjamin enjoys reading non-fiction, listening to music, and watching documentaries. (INTJ)
"I am inspired by all the outstanding achievements that humanity has made and continues to make. I hope to do my part by keeping the fire sprinkler systems in top working order so that people can continue to do great things." 
Benjamin is all about making the world a better place, one sprinkler at a time.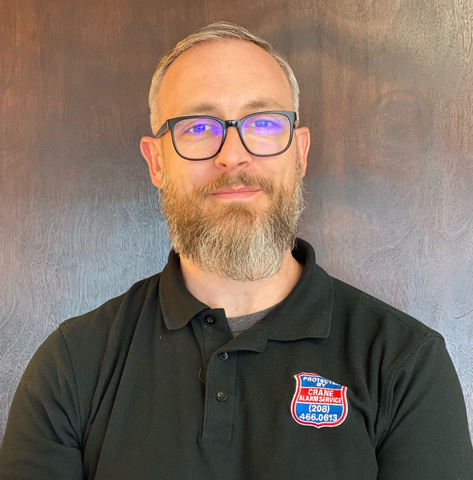 Gabe Render
Installation and Service Scheduling Coordinator
Gabriel Render is the service and install coordinator, specializing in emergent and deficiency repair coordination, as well as maintenance and TI scheduling.
Gabe has been with the company for nearly a year. Prior to that he managed a retail store for 16 years. His experience in customer service and operations served as a great foundation for his position with American Fire. He also serves as an associate Pastor for a local church with a seminary master's degree in historical theology.
Gabe loves spending time with his wife of nearly two decades and their four children. He enjoys hiking, camping, board games, playing and coaching baseball, and collecting more books than he will likely ever be able to read.
Gabe seeks to fulfill his vocational duties as a means of service to God and family. He believes work ethic and integrity are reflections of the grace and redemption shown to him. As such, he strives to grow in his ability to serve others and to be a "doer of the Word and not a hearer only."
"Man's practices are the best indexes of his principles." -Stephen Charnock
Gabe loves to make people's day. While it may be an impossible goal to solve every problem perfectly, he loves the challenge of piecing together the puzzles and finding solutions for his customers.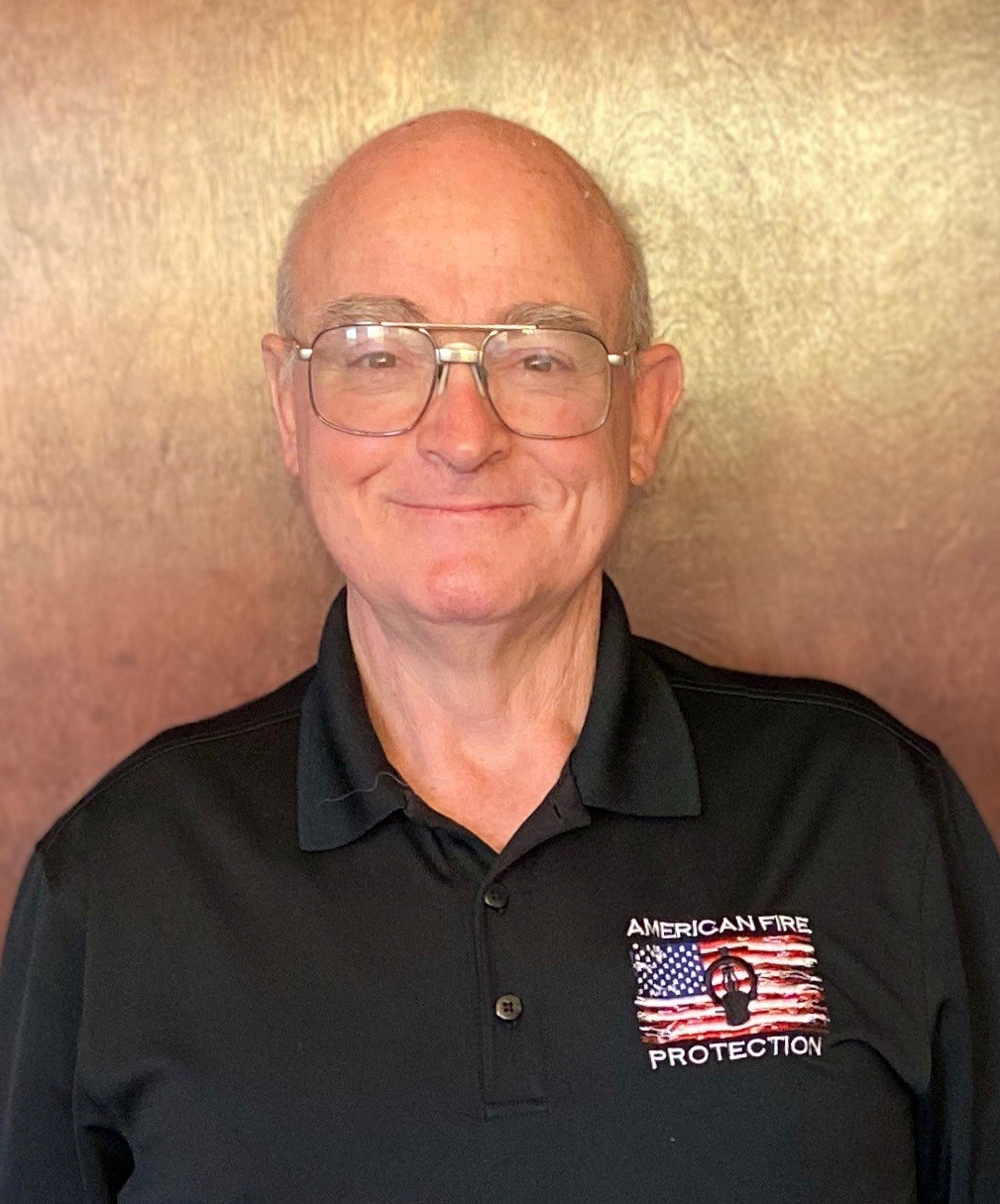 Ken Danes
Lead Fire Safety Technician
Ken Danes provides installation, inspection, service, and repair of fire sprinkler systems, backflows, fire extinguishers and kitchen hood suppression systems
Ken has been with the company since 2006. Before that, he served 24 years in the United States Air Force, specializing in computer systems and network maintenance, both fixed and tactical. He was a bit of a globe-trotter, serving in several states, as well as Japan, Korea, Turkey and Saudi Arabia. He usually starts first playing Ticket To Ride, since he has been to more states/countries than most other players :~).
Ken was born in Alaska when it was still a territory. He is father to eight children (two born overseas) and has 14 grandchildren. They are spread over several states, so he doesn't get to see them as often as he would like. He has always loved to tinker and figure out how things work. He usually works on his own cars and does most of the maintenance on his home. This mechanical aptitude and extensive experience serve him well in the fire protection trade.
Ken's greatest inspiration was his mother. She embodied what a person should be. Ken may still be a work in progress, but has hope for the future.
Ken takes great pride in his work and loves to see a job well done. He feels that the customer deserves the best service possible and is dedicated to providing that service.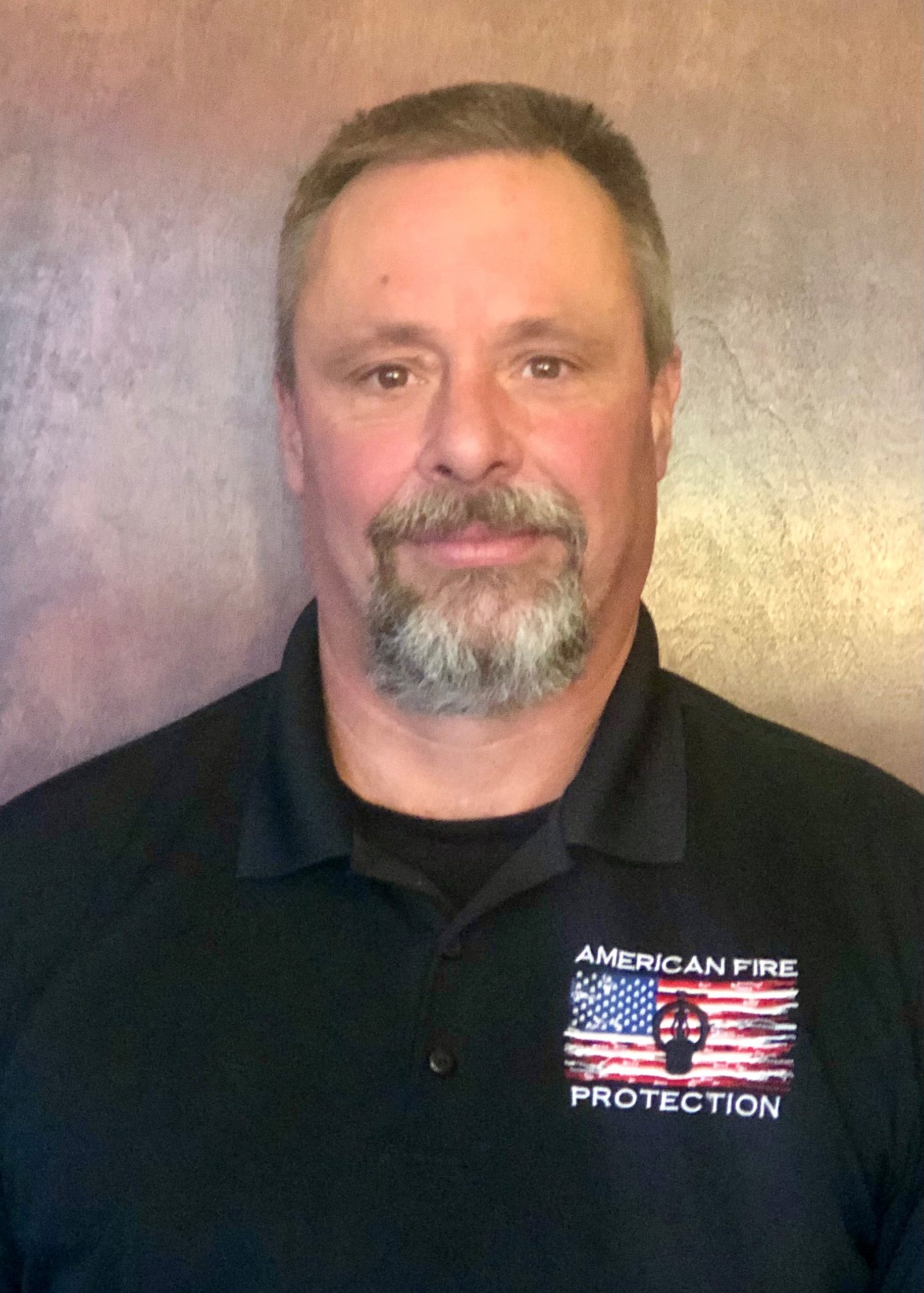 Barry Schelling
Pipe Fitter/Welder, Sprinkler Installs/Construction
Barry Schelling, pipe fitter/welder, sprinkler installs/construction, TI improvements as well as internal inspections.
Barry has been with American Fire Protection for 3 years. Prior to that Barry was with a sprinkler contractor in the valley.
 In Barry's spare time he enjoys his children, camping, hunting, fishing, skiing and golfing.
 Barry is inspired by his walk with Jesus and by serving in his church.
 Barry is motivated by working with honest and caring people. People who respect one another, their customers and their contractors. He cares about letting people know what he stands for and the relationships he is determined to build with them. Relationships are everything to Barry and are the foundation of a strong business.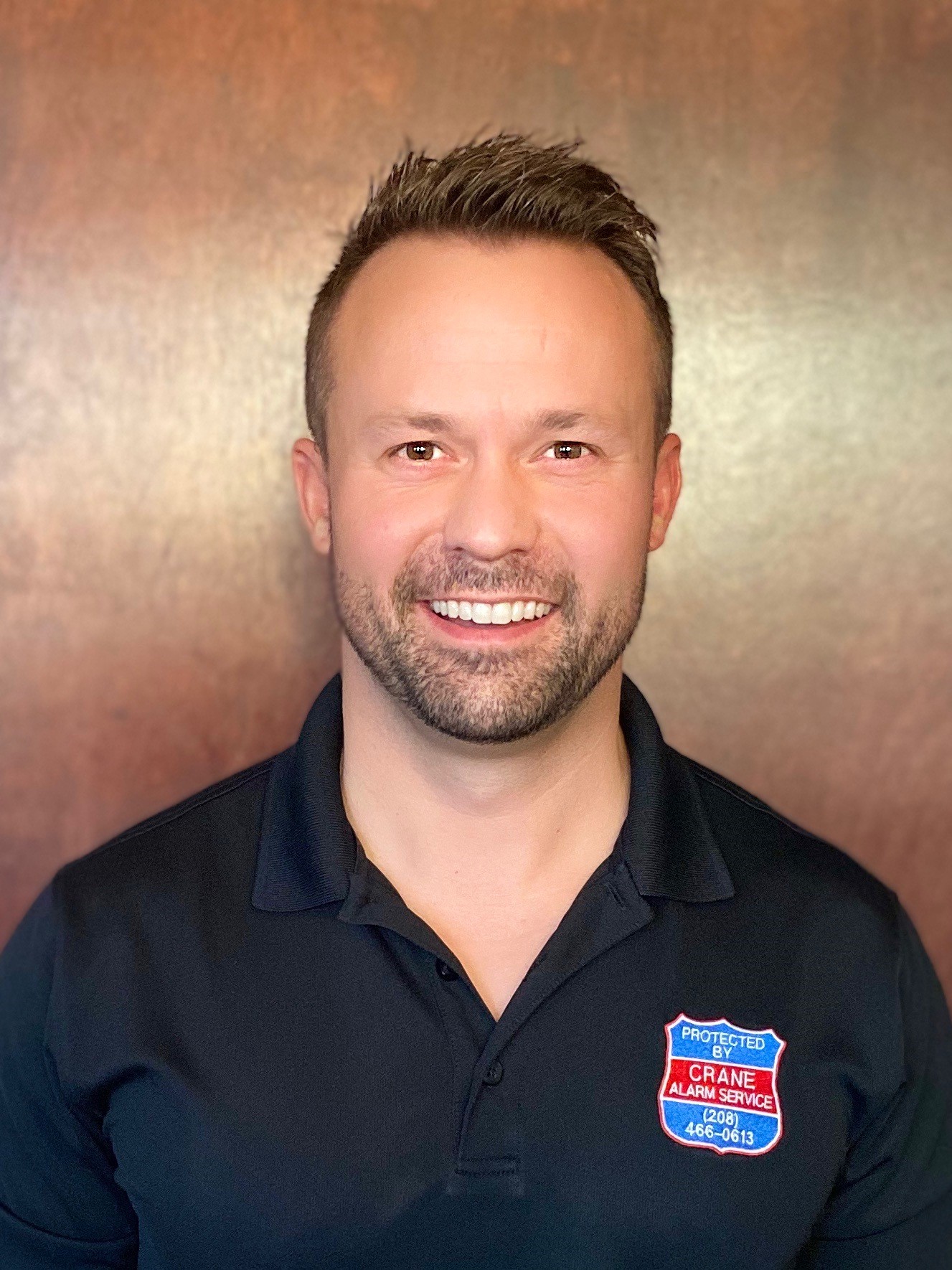 Jaron
Owner
Jaron Crane is the Owner of American Fire Protection. On any given day you can find him providing Estimations, walking jobs, meeting with Clients and Employees, Vision Casting as well as working on Company Marketing projects.
Jaron spent 8 years in the Idaho Army National Guard in Flight Ops. He played Collegiate Basketball at Ohio Christian University where he received his Associates in Business before transferring to Boise State University where he earned his Bachelors Degree in Political Science. He has been in the Life Safety Industry for over 15 years.
Jaron loves to spend time with his wife, Clarissa, and three children. He is an active outdoorsman and enjoys weightlifting, fishing, boating, hiking and hunting.. He is an active outdoorsman and enjoys weightlifting, fishing, boating, hiking and hunting.
Jaron is inspired by growth, change and action. He loves casting vision and motivating others to push their limits and be the best version of themselves.
Jaron loves giving people a great experience. He is energized by watching customers expectations get exceeded. He is motivated by seeing something, not for what it is, but for what it can be. He is actively involved in bringing on and sustaining customers and employees.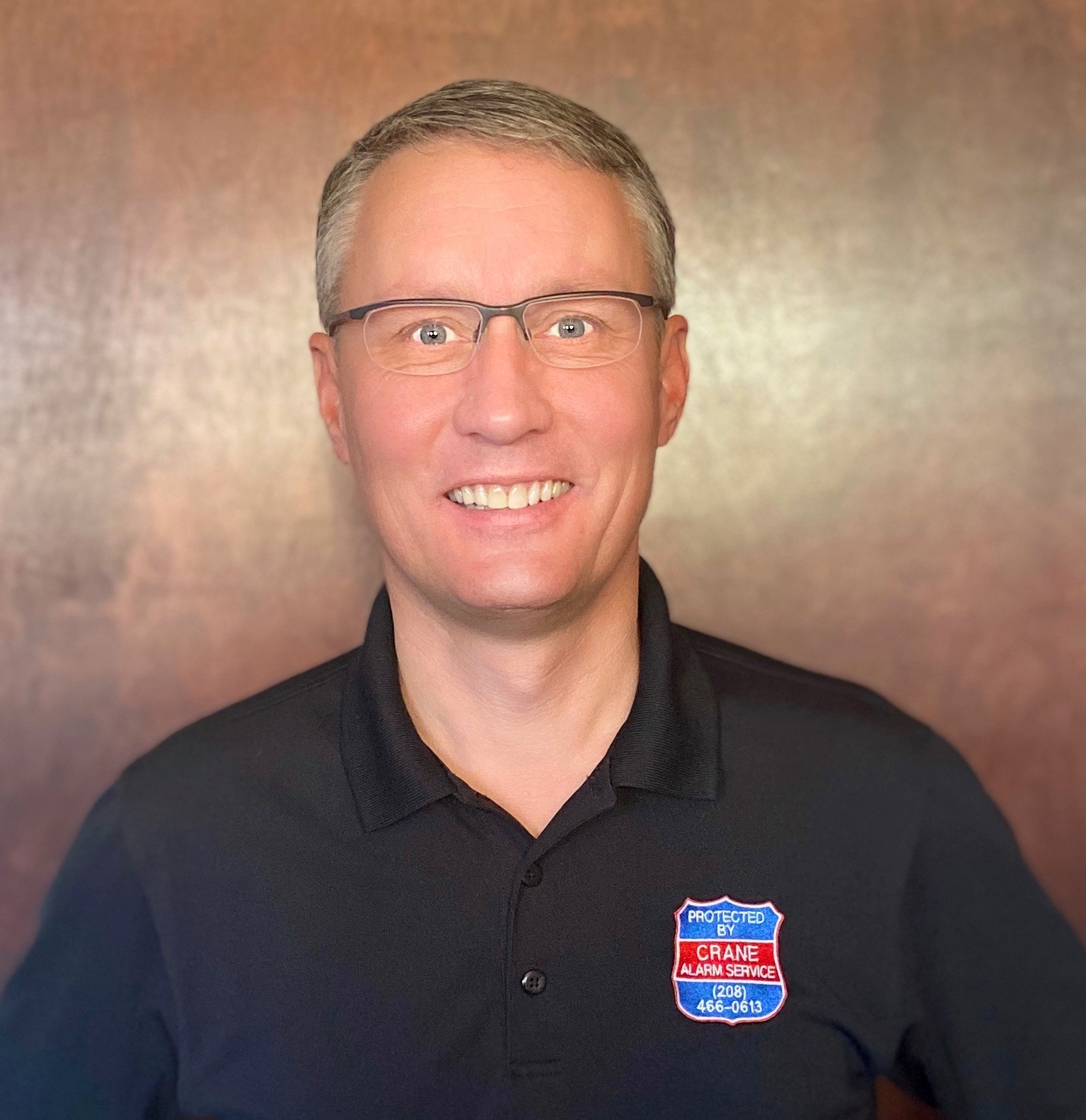 Brent
Owner
Brent handles the AP/AR, and Operations side of American Fire Protection.
Brent has been in the life-safety industry in Idaho for 25 years. He started a Full Service Fire Alarm Division at Crane Alarm Service, and the one thing that was always lacking was being able to provide fire suppression services for our clients. So when American Fire Protection approached Crane Alarm and asked to buy them out, it was a perfect fit.
In his spare time, Brent likes to hunt, fly fish, and shoot sporting clays. He vacations in South Florida every year, and loves to go to the beach and read a good book.
Brent's favorite inspirational quote. is "Leadership is action, not position."
Brent develops most of the systems used at American Fire Protection, and so he is always looking for ways to deliver the best customer service to our clients. That is his driving force.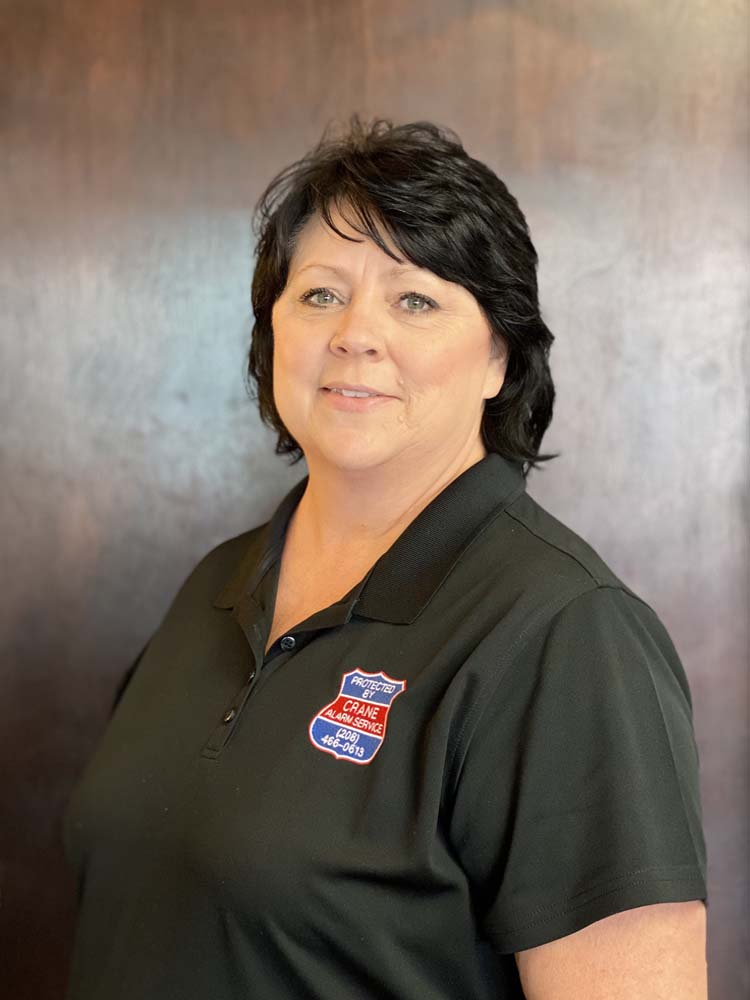 Holly Mobley
Inspections Division Coordinator
Holly has over 30 years of Customer Services experience and spent eight years as the lead of the Quality Assurance department for a previous company.
Holly has been married to her high school sweetheart for almost 34 years. She is an amateur photographer, and loves to spend time with her husband, work in her flower gardens and yard. She loves anything to with the outdoors, fishing, and making things with her hands. She also loves her dogs very much!
Holly is insired by God, her husband, family and friends.
Holy is motivated to make sure that the customers are kept safe by offering the best equipment and service that we as a company can offer.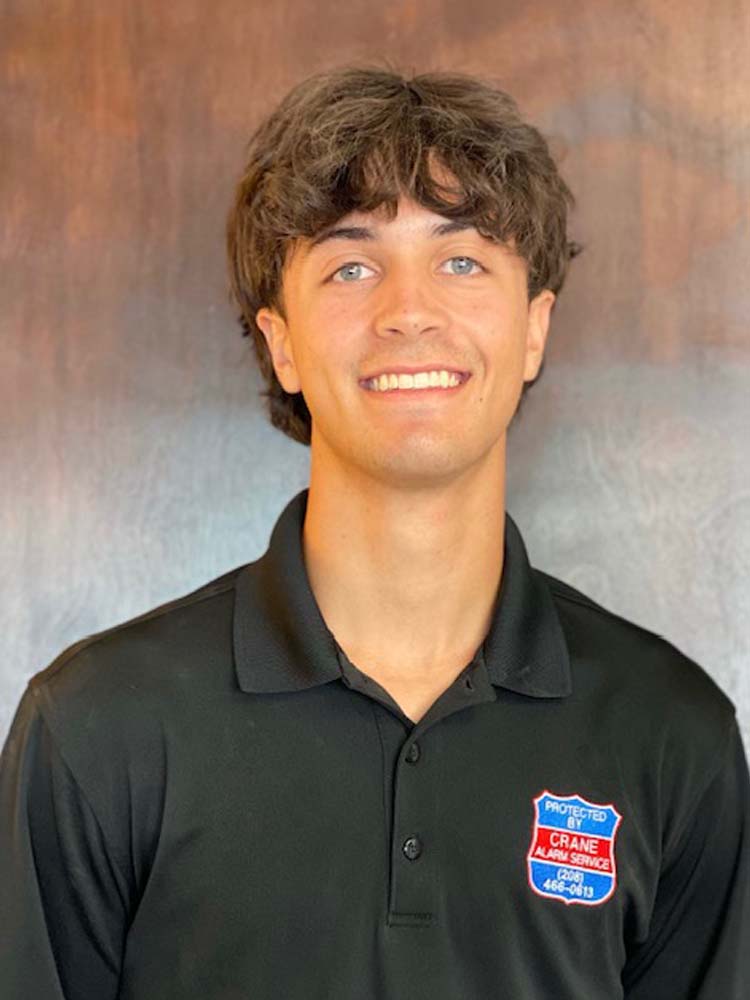 Caleb Corey
Fire Extinguisher Technician
Caleb Corey, fire extinguisher technician, services and inspects the fire extinguishers.
Caleb has been with the company for almost a month and before that, worked as a pool instructor, landscaper, and server at Cafe Zupas.
In his spare time, Caleb enjoyed playing competitive disc golf, spending time with his family and girlfriend, and spending time with the Lord.
Caleb gets his inspiration and motivation from the fact that God has saved him and has given him eternal life and because of that, Caleb aims to glorify God in all his thoughts and actions. 
Caleb finds a lot of joy in helping people out and that is one of his favorite aspects  of this job. The ability to interact with many different customers and make it as easy as possible for the them is something Caleb finds much joy in.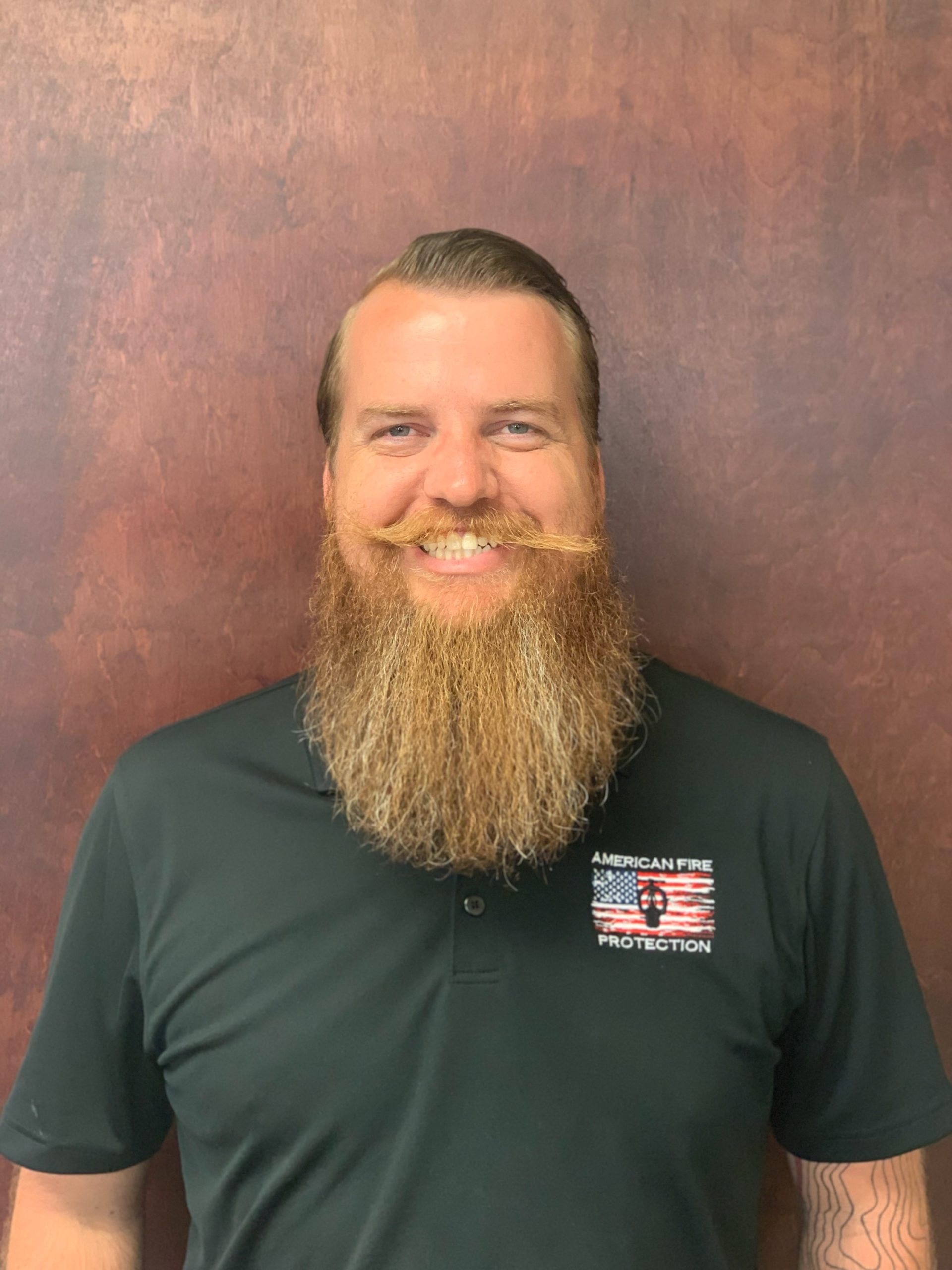 Nathan Abbe
Nathan Abbe, Fire Sprinkler Systems Inspector
I have had a wide variety of work experience ranging from metal fabrication to wild land firefighting, retail, construction and most recently a service technician at a local car dealership.
I enjoy many hobbies out doors but my favorites are mountain biking and fly fishing. When I'm not doing one of those hobbies you can usually find me spending time with my wife and our 3 year old son or serving on our church worship team playing guitar and singing.
"Growing a beard is a habit most natural, Scriptural, manly and beneficial." -Charles Haddon Spurgeon
"He who shaves his beard for a woman, deserves neither" -unknown
It is imperative that fire systems work properly, for the protection of property and the preservation of the lives that inhabit the spaces, inspections are a key part of making sure these systems are in excellent working conditions so at the end of the day if there is a fire everyone walks away safely and there is minimal property damage.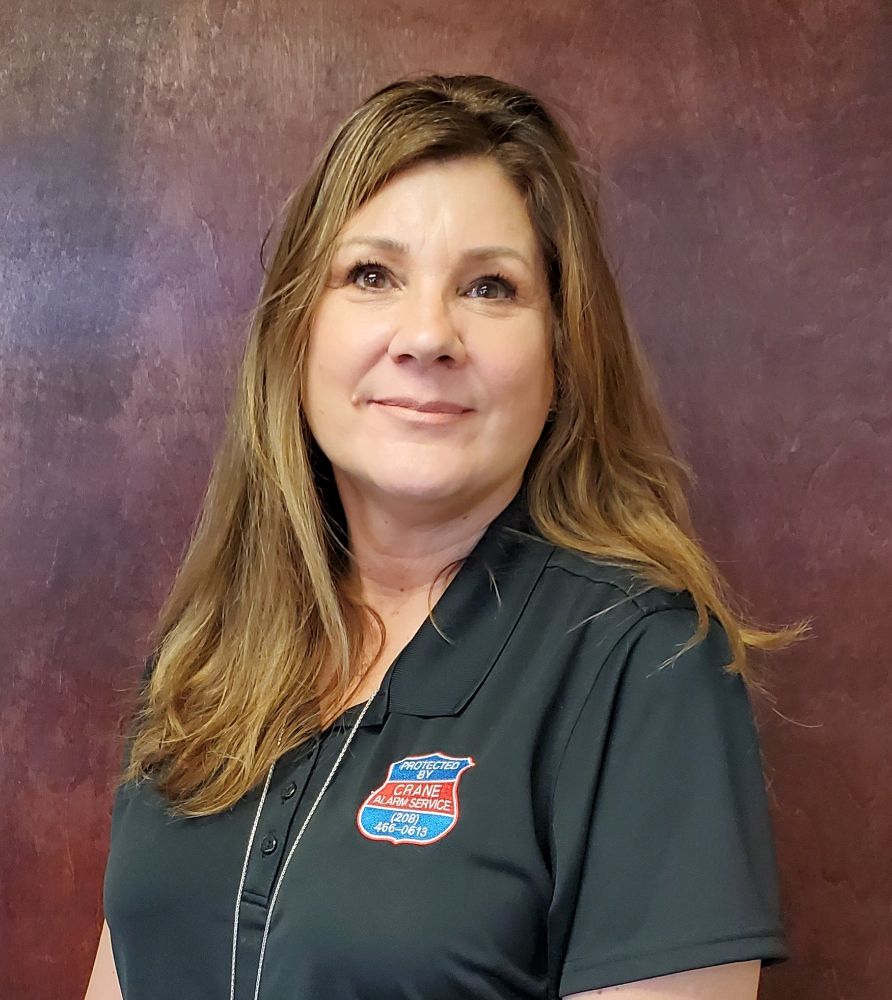 Lisa Cornellier
Receptionist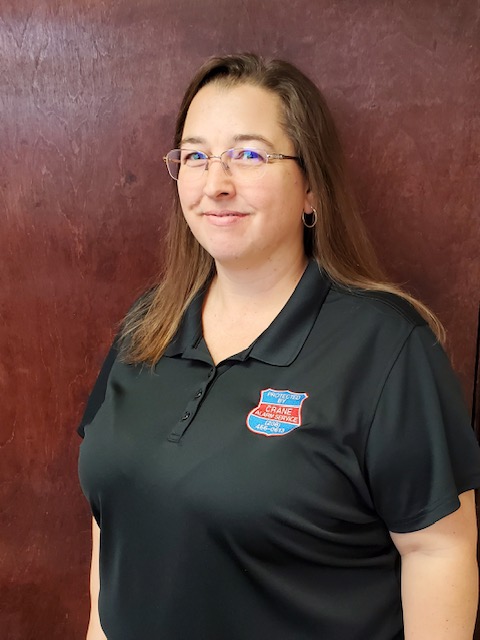 Stacy Sotelo
Accounts Payable Specialist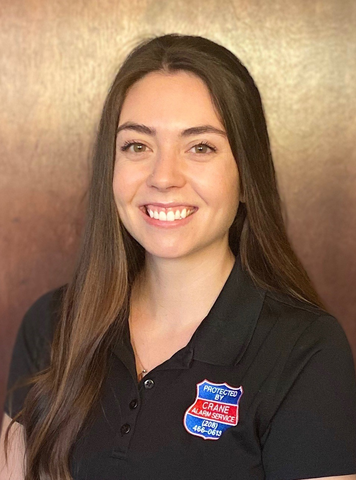 Savannah Rowe
Accounts Receivable Specialist
Savannah Rowe, Accounts Receivable Specialist, verifies all invoices, answers all customer billing related questions and oversees all office special projects.
Savannah has been with the company for two years. Prior to that, she worked as a bridal consultant in a local shop in downtown Boise.
In her spare time, Savannah enjoys gardening, reading, writing, exploring what Idaho has to offer, and listening to good music.
"What is done in love is done well." – Vincent Van Gogh
Savannah loves helping others and making sure they are set up for success.
Commercial Fire Protection In Idaho & Oregon